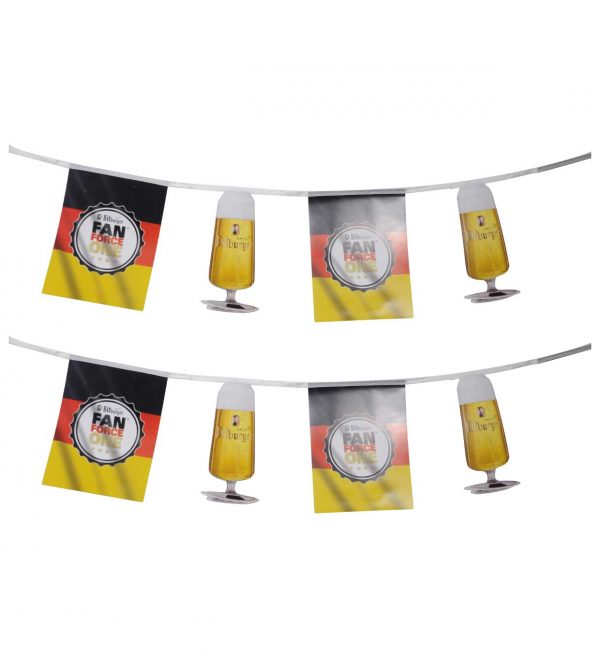 Coated paper pennant banner for bitburger
Material:180g coated paper
Flag size: 15*21cm 12*21cm
Color: CMYK
Total length:4m
Flag quantity:12 pcs
Printing method:CMYK
Packing:each in pack
Delivery time:10 to 30 days base on order quantity
Please contact us with:
Description
Coated Paper bunting have some advantages over other types of flags:
Economical: Paper flags are often less expensive than flags made from other materials, making them a budget-friendly option for events or celebrations.
LIGHTWEIGHT: Paper flags are lightweight and easy to hang and display.
Customizable: Paper flags can be customized in different sizes, shapes and colors to meet your specific needs.
EASY TO STORE: Paper flags are easy to fold and store for regularly held events or celebrations.
Eco-Friendly: Paper flags are a more environmentally friendly option than flags made of plastic or other materials because they can be recycled after use.
Overall, paper rope flags are an economical and lightweight option for decorative displays, they may not be as durable as flags made from other materials, but they are still a suitable choice for short-term use or indoor displays.